Call Now on 0800 001 969
24 x 7 After Hours Plumber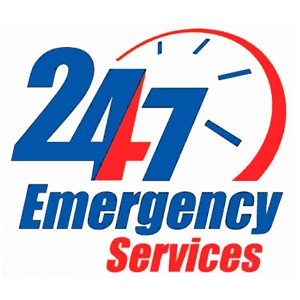 Sometimes it's the middle of the night or Christmas day, then weekend and you've got a big family gathering, whatever the occasion, when a plumbing disaster strikes, give us a call right away and we'll work out how to solve the problem so you can get back to sleep or enjoying the big occasion.
Master Plumbers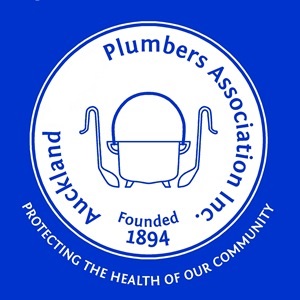 We're members of the Auckland Master Plumbers Association and Ross is on the board. What we do is backed up by the Master Plumbers Guarantee so you can rest assuranced you are in good hands when you deal with Ross's Plumbing.
Ross's Plumbing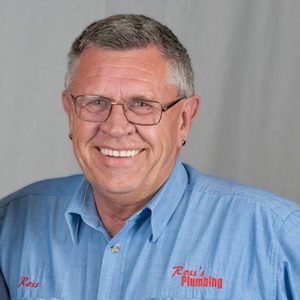 If it is an emergency and you need help right now, then grab the phone and call us now on 0800 001 969. If it's during normal business hours then one of our admin team will take you call. If it's after hours, then not a problem, one of our after hours plumbers will answer the phone and be ready to respond.
Not so much of an emergency? That's fine too.


Bathroom Renovations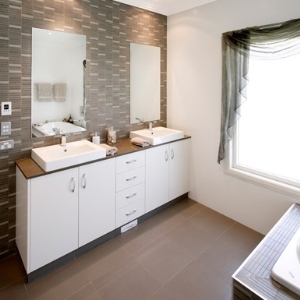 Renovating your bathroom need not be the hassle it is often made out to be. Ross's Plumbing can help in all aspects of creating your new dream bathroom, or tidying up an old bathroom.
Kitchen Renovations

In the planning include allowing for disconnection of plumbing work, re-configuration of pipework before your builder / kitchen company replaces your cupboards etc. and reconnection.
Laundry Renovations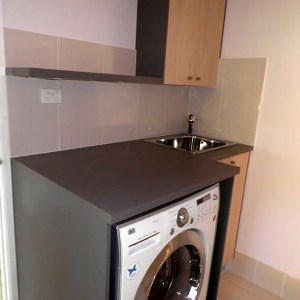 Not only can be plumb for the washing machine water and waste piping we can also do the ducting for your clothes dryer saving the moisture building up in the area.
Finding the right Plumbing in Onehunga is not always an easy thing to do and that is why you may need to hire and expert to help you takes care of your plumbing needs.
Personally I am one of those people that once I find a reputable 24 hour plumber that does a good job, I stick with them. The advantage to choosing a plumber that offers a day and night service, is that they are on call when you need them most.
You never know when things are going to go wrong and being a homeowner you have to be prepared for absolutely anything. That dreaded sound of dripping water or pouring water in the middle of the night when it's not raining or the water pipe that bursts flooding your entire home.
The plumber you choose should offer a professional and reliable service. Ideally it should be a company you are comfortable welcoming into your home and then able to leave them to get the job done with confidence.
This is why when I find a reliable and reputable 24 hour plumber, they go on my speed dial and are the only company I will use in the future. The reason is when you have a burst pipe at two in the morning, you're not going to be able to phone around for references, which means you take a risk of the plumbing company you allow through your doors.
Finding the best Plumbing in Onehunga Auckland
Ross's Plumbing have been serving the Auckland area from south of the harbor bridge down to Meremere for 8+ years.
Finding a 24 hour plumber in Auckland isn't too difficult, so there are a few things that I look for in the company I choose to invite into my home.
The first thing I always ensure is that the plumber offers a quality customer service from the minute I phone them to when the job is completed. I want a professional and qualified team of plumbers to arrive at my door and understand the job at hand and how to fix it.
Another thing I always look out for is whether they are members of the Auckland Association of Master Plumbers, are they a member of the Master Plumber Quality Assurance Programme and do they offer a Master Plumbers Guarantee? While this may not sound important to you, it is to me because it enables me to use the 24 hour plumber with complete confidence.
Another very important aspect in finding the right plumber is that there shouldn't be any job that is too big or too small. I have absolutely no DIY experience so I want to be able to call a plumber to change the washer on my tap or repair a roof leak.
Need an Urgent Plumber?
This really is every homeowner's largest nightmare and it is also if you need an urgent plumber to come out as well as have the problem set.
There are occasions once your plumbing is entirely out of your control and when attempting to reduce your water bill, a burst water pipe or perhaps a serious drainage issue which causes leaks is the final thing which you desire.
Thankfully there's an urgent plumber obtainable in the Auckland area, ready to rush out and enable you to weather it will be to alter the washer on a faucet or manage a gas issue. Preferably the plumber you pick should have experience with drainlaying, plumbing and gas systems.
As soon as you find a reliable plumber that you're comfortable with in your home you would like in order to utilize them whether you are renovating your bathroom, need a roof leak repaired or you need to establish a new hob.
What to be on the lookout for when searching for an after hours plumber you need reassurance. You want a professional and capable team of plumbers who are open to supply you the quality customer service you have earned.
Sometimes when things go wrong in the house you're not sure if an urgent plumber is exactly what you want. A clear majority of plumbers aren't restricted to pipes, additionally they offer drainage and gas options, so you have one number to contact that will supply you with several services.
With Ross's Plumbing no project is extremely big or very small. Whether you just want a tap washer replaced or you hold a blocked toilet, this plumber is prepared to give you a hand. In regards to bigger jobs, Ross's Plumbing group is qualified to assist whether it is a gas system, hot-water cylinder or even a dishwasher installation.
If you're trying to find a competent and expert team of plumbers within the Auckland area that can turn out for a small or big endeavor, then Ross's Plumbing is the team you are looking for.
This plumber offers complete restoration alternatives from kitchens to bathrooms and laundries, they are going to work with your contractor to ensure your refurbishment runs easily with no problems.